It may seem abstract to those residing in the Northern Hemisphere that here in the Southern half of the planet, December 21st (or 22nd – 23rd) marks the Summer Solstice.
I kinda look at our summer solstice like this, since I just finished watching Wednesday on Netflix and have become partially influenced by Jenna Ortega: while the normies are up there celebrating the birth of light in freezing darkness, I'm down here, where it's green and bright, palm trees are swaying, and the sun is at peak strength. That's how the netjeru and I roll Down Under, and we're cool with that, we embrace it, and we love it. I don't have to do what everyone else does, and neither do you.
Celebrating the summer solstice was an unexpected gift. Initially, I accepted a shift at work today, then it got changed. Then my CN (the clinical nurse in charge of floor operations) rang once I arrived home and changed it again. Then he rang back and changed it yet again! I'm here; I'm there. I'm everywhere. Day and night are irrelevant. Sleep if you can, wherever you can. Welcome to nursing. The real question is, how much of this am I going to lose to tax? Probably more than it's worth, but none of that matters right now. I am putting the madness of my life on hold.
All that matters is I'm with the netjeru in the here and now, with a bitter orange from my garden in my hands. I grabbed some crystals, a couple ankh candle sconces and threw together an altar, set up in honour of Ra. My beautiful partner, Aerohne took some shots and helped me put together a video. Now I'm left to commune, to make offerings, and to be open to receive whatever downloads the netjeru want to send. I don't worry about formalities or specific words or rituals for my summer solstice ceremony. Ra and the other netjeru are already here. I live my life with them. They know exactly what I'm doing and what my intentions are, which they have already been guiding and giving feedback on. Whatever the Summer Solstice ceremony will be, has already begun.
I hardly have to meditate, anymore or perhaps reaching that state has become incredibly easy with years of practice. Almost immediately upon placing my focus on meditation, Ra springs to life in my mind's eye from his little statue. He reassures me of his dedication to fighting evil and that he can be called upon whenever we need him; he shows me images in my mind of ferociously slaying a slithering beast. I realise he's making a reference to A/pop/his, the Evil One and the post I recently wrote on those experiences. I thank him and bask in his golden light. Nut, goddess of the sky, is also there and comes forward, with a smile on her face. She shows me the sun shining on sparkling water.
"This is what all of you are to us," Nut says, "like millions of sparkles that you see when sunlight touches water. This is how your growth and evolution make us feel when we see you. We are dazzled by your light! We want you to grow even brighter and stronger. You watch my light, my stars in the sky. I am watching your light on Earth, Beloved One."
I am momentarily overwhelmed by the love the divine have for us. All the woes of the world temporarily fade away, as if an illusion. I want to remember this and remember what it feels like because this is what's ultimately real, not the illusions below. Then it's back to Earth, our dear Geb, for an engagement tonight then back to work tomorrow. The visions are gone but not forgotten. I'll leave the altar set up for a while; an offering in and of itself that will continue to send and receive energy between myself and the ancient Egyptian deities, who are very much living deities in the present.
Thanks for reading Kemetic Blog. Hope you enjoyed hearing about my Summer Solstice. How do you celebrate your solstices? I'd love to hear about your practices and traditions! Mine are quite relaxed and informal but I also value structured rituals that draw from the historical record. I think diversity is our richness.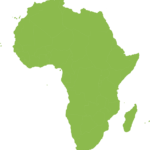 :: Acknowledgement of African Origin The author of Kemetic Blog acknowledges and respects the African ancestral origins of ancient Egypt, and recognises the practice of Kemetic paganism as a modern reflection of Traditional African Religion. ::
©Scott Rose / Kemetic Blog – All Rights Reserved.